Lightweight platform to level up your MSP
Move to a reliable MSP platform with powerful features you can use right out of the box.
Stuck between two user interfaces?
Datto's UI overhaul has users stuck between two portals. Take the easier route with SuperOps.ai, a thoughtfully designed interface where you get a lot done for a lot less.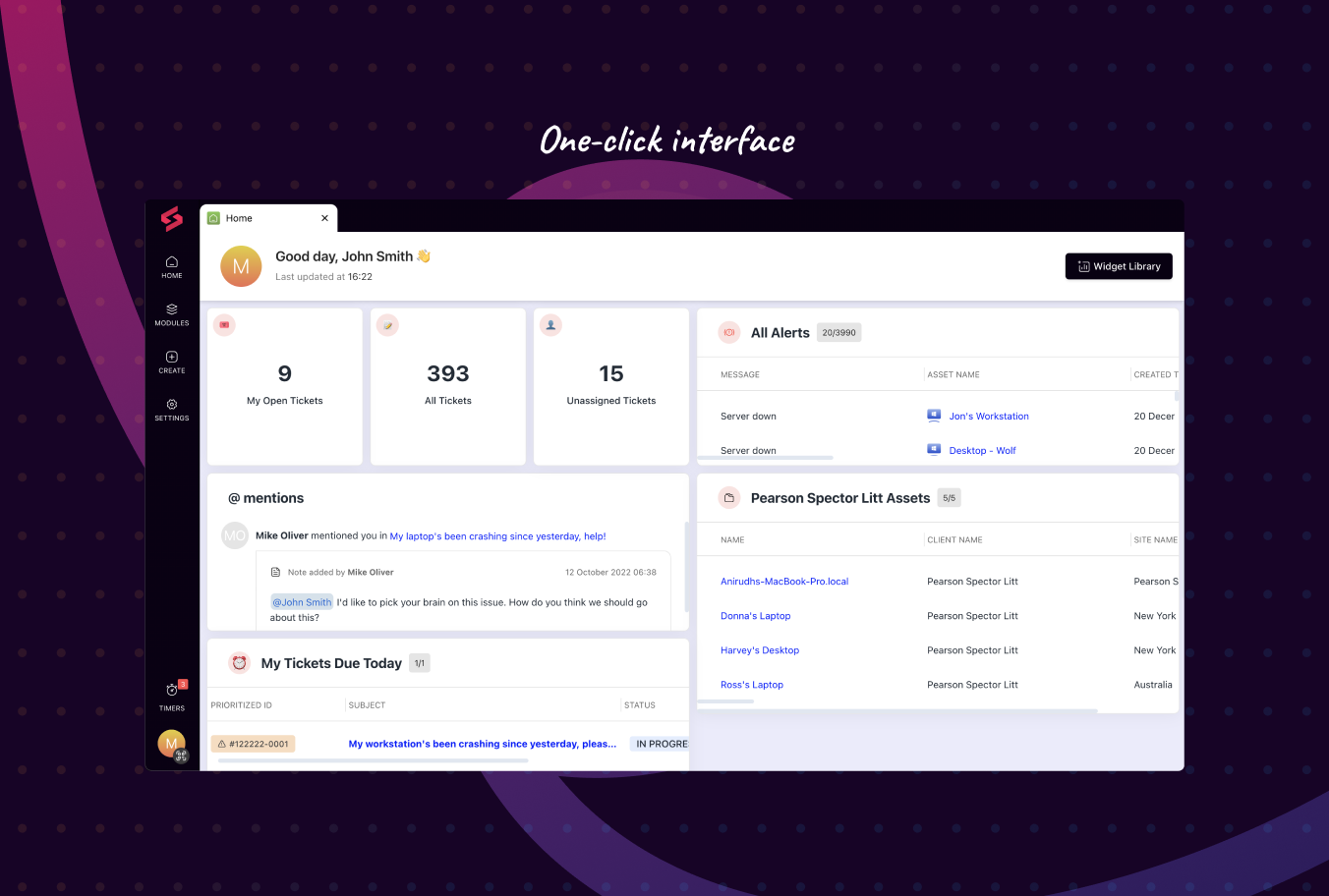 Torn between missing critical alerts and avoiding false alerts?
Cut the noise with SuperOps.ai's intelligent alerting, whether you manage one endpoint or a thousand. Focus on what matters.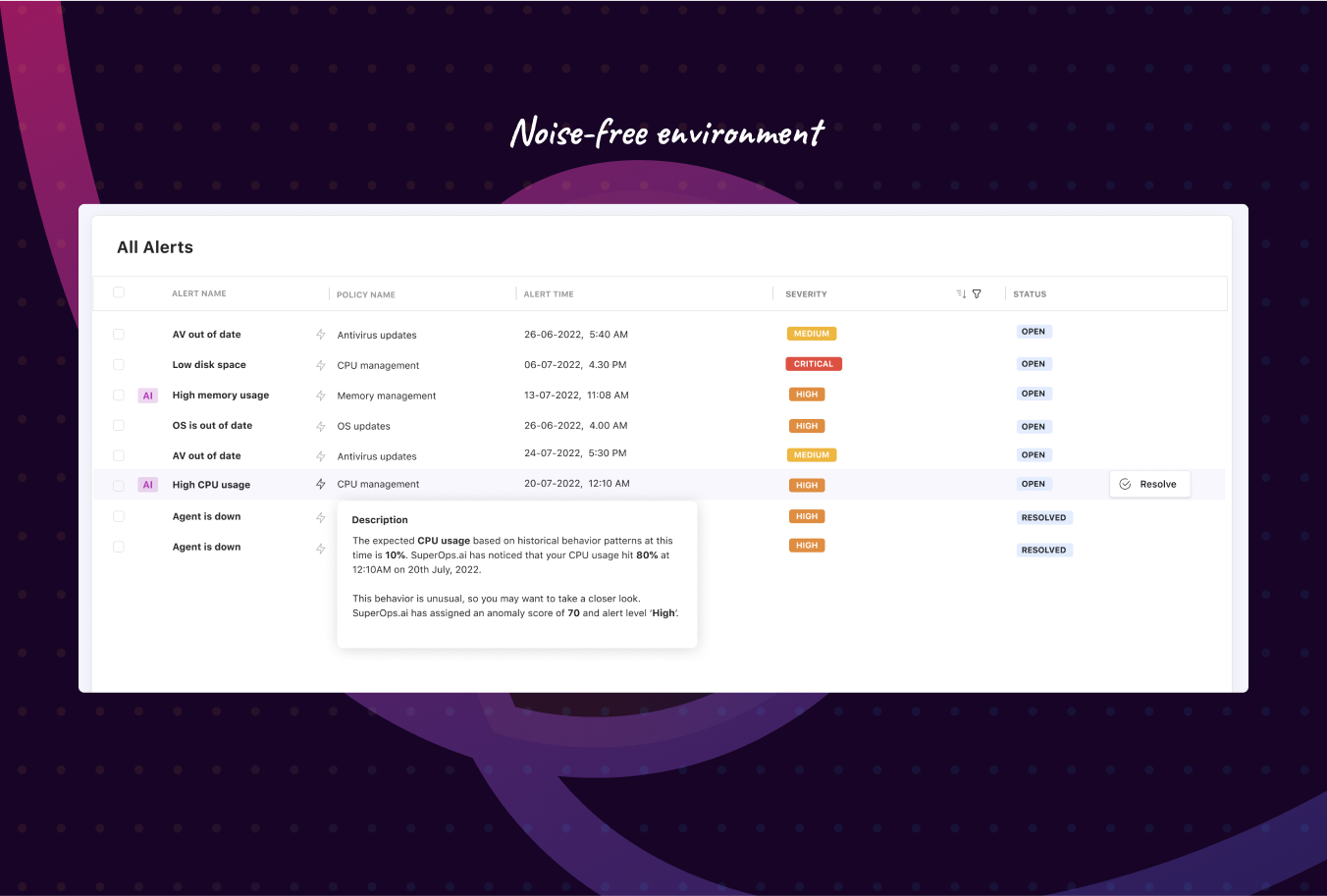 Don't waste time making a bundle of tools work
Empower technicians to support clients, monitor endpoints, manage clients, and get paid in one place.