Manage work, not software
SuperOps.ai is both lightweight for simple tasks and intuitive for complex tasks. The perfect balance every MSP needs.
Do you really need a fighter jet to fly from Dallas to Austin?
With NinjaOne, half the battle is figuring out what you need and what you don't. You get over-the-top monitoring but no automated billing. Forget bells and whistles. Get what you need with SuperOps.ai, a platform built for the way you work.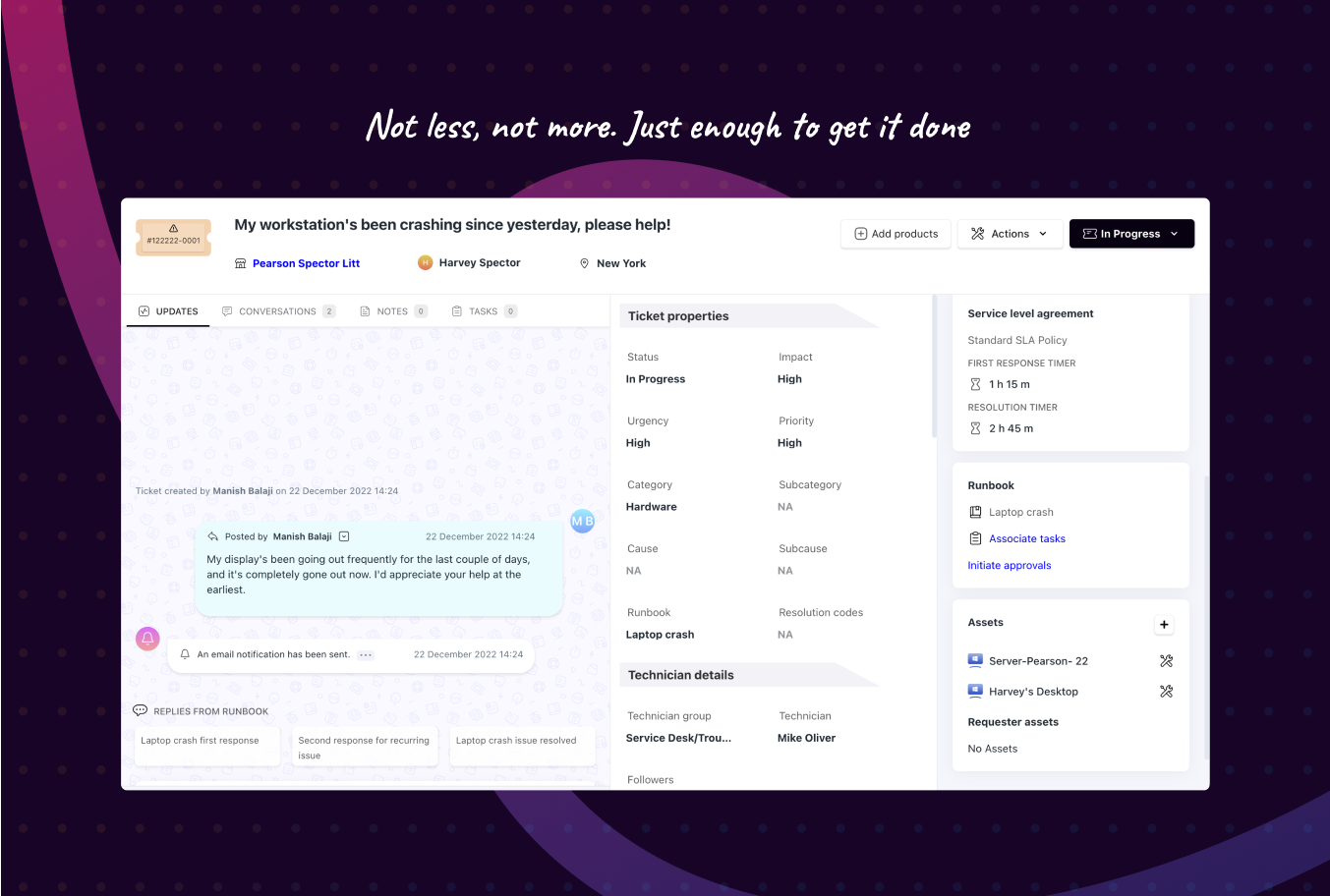 IT is complicated enough, simplify your software
You can't afford to have your staff hopping tabs until their fingers turn blue, get lost under a pile of features, and track work out of spreadsheets. SuperOps.ai is everything you need, simplified into one compact platform. So simplify.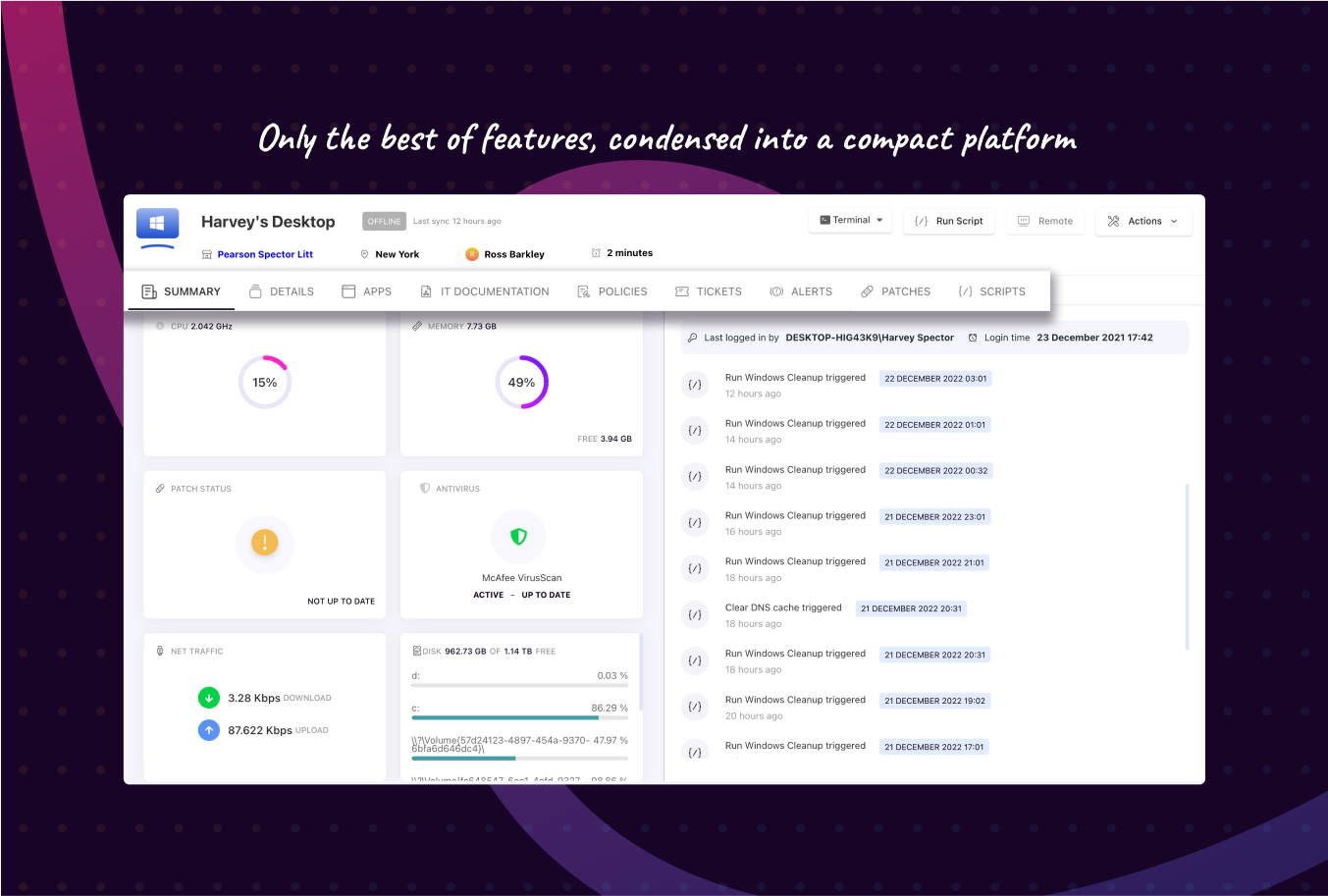 Out with the noise, in with the necessary
Either technicians wake up to false alerts at 1 am or drop the ball on critical events, unable to keep up. Go the SuperOps.ai way to optimize alerts, filter out noise, and fix them at once with self-healing or deflection techniques.