About your role at SuperOps.ai
SuperOps.ai is a tech startup building new-age software for the IT and MSP industry. We're backed by leading VCs like Matrix Partners and Elevation Capital.
We are seeking a dynamic, energetic individual to join our team as Lead Account Executive and take overall responsibility for sales and closing deals. The ideal candidate will be highly independent, self-motivated, passionate about customer interaction, and a team player.
Working in an early-stage startup is something I've always wanted to do, and the experience here at SuperOps.ai is everything I hoped for. I love how transparent we are as an org, and I'm so glad I get to be a part of the decision-making process from the smallest to the biggest things. Get to learn so much from this wonderful team we're putting together.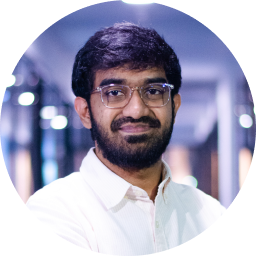 Arjun Marella
Lead Account Executive
You'll be responsible for
Conducts sales needs analysis with new and prospective customers, including the development of client-centric product solutions.
Self-generates leads by contacting prospective clients by telephone, cold call premise visits, networking, and industry events.
Understands the communication needs of small and mid-sized business customers, and designs solutions to meet those unique business needs.
Designing, developing and delivering sales proposals and presentations on product benefits.
Qualifies new leads and requests site surveys to determine the serviceability of prospects, including submission of ROI analysis to sales management.
Maintains all sales databases necessary to report sales activity and customer information.
You're someone who
4-7 years of experience in sales and account management.
Has working knowledge of particular sales industry.
Has networking and negotiation skills.
Has verbal, written, and interpersonal communication skills.
Ability to multitask and work efficiently and effectively to meet required deadlines.
Ability to work in a team environment.
Ability to learn quickly and apply that knowledge.