Why choose SuperOps.ai over Datto (Autotask)?

Because SuperOps.ai modern, unified PSA-RMM from the ground up and powered by intelligent automation. It's time to end your misery with bloated MSP software.
I'm not kidding you when I say I've tried every PSA, RMM software out there. But seeing your product makes me so happy. I can't wait for you folks to release it. Fantastic.
Ron A
TechTap Solutions
SuperOps.ai is loaded with all the right features you need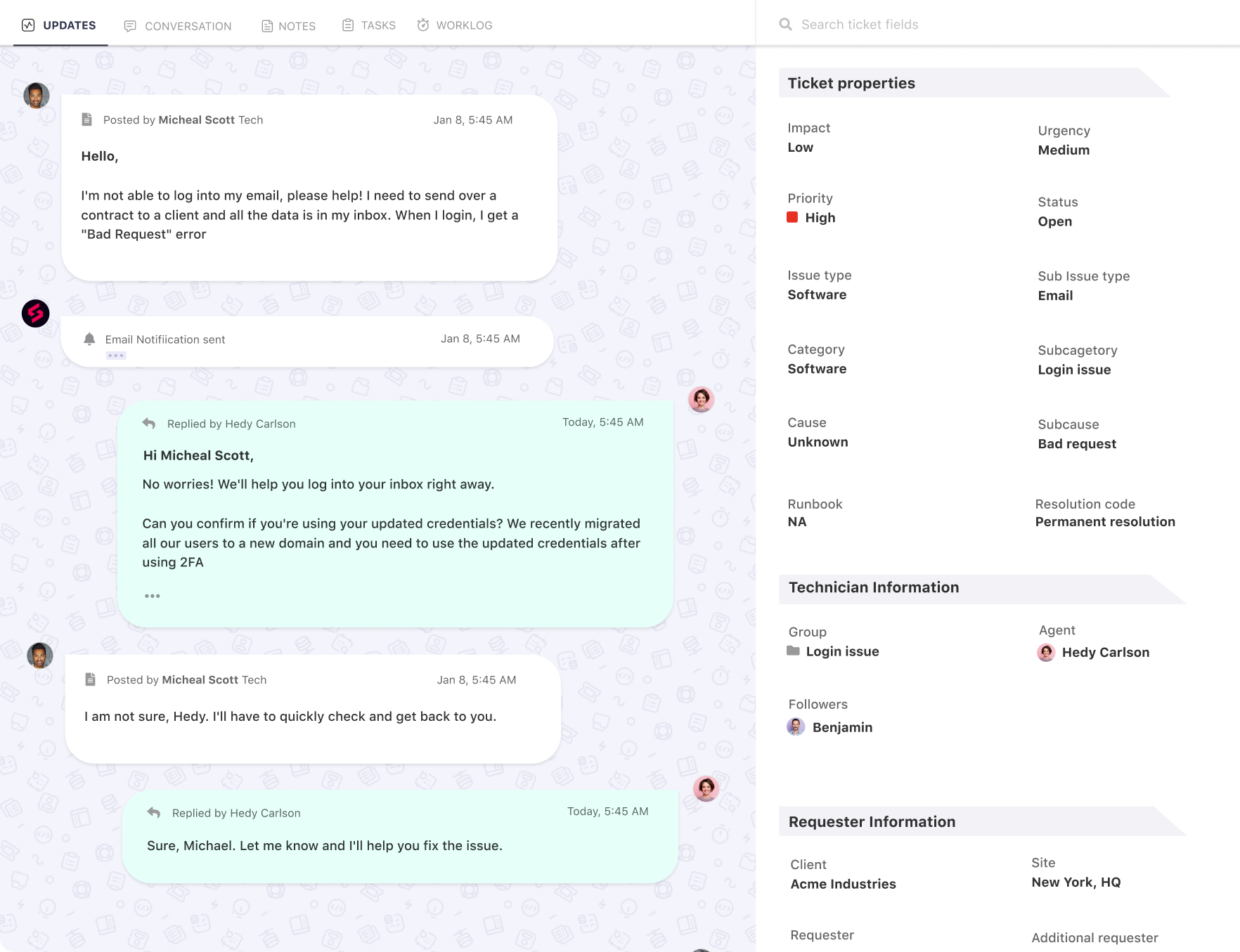 CONVERSATIONAL UI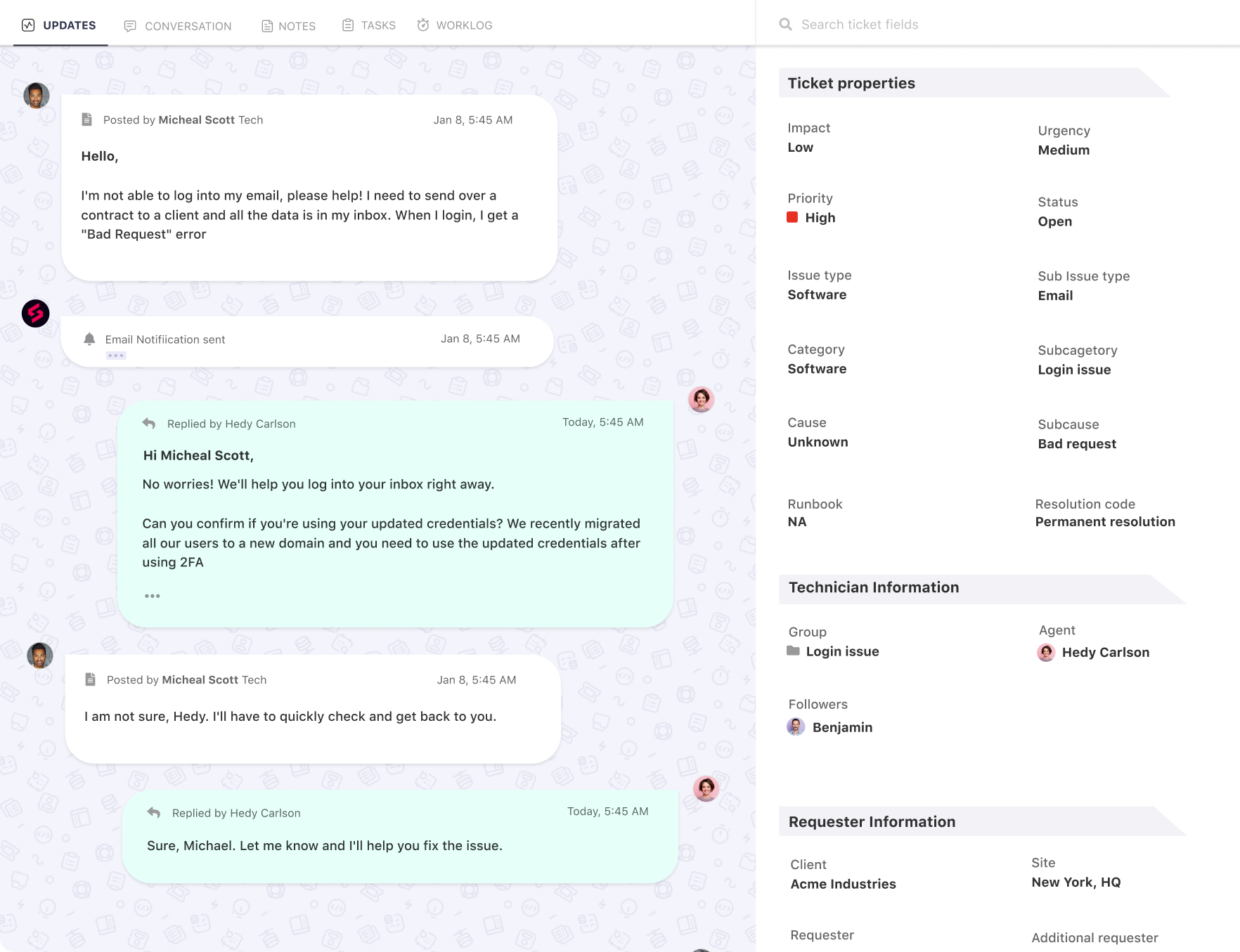 ASSET MANAGEMENT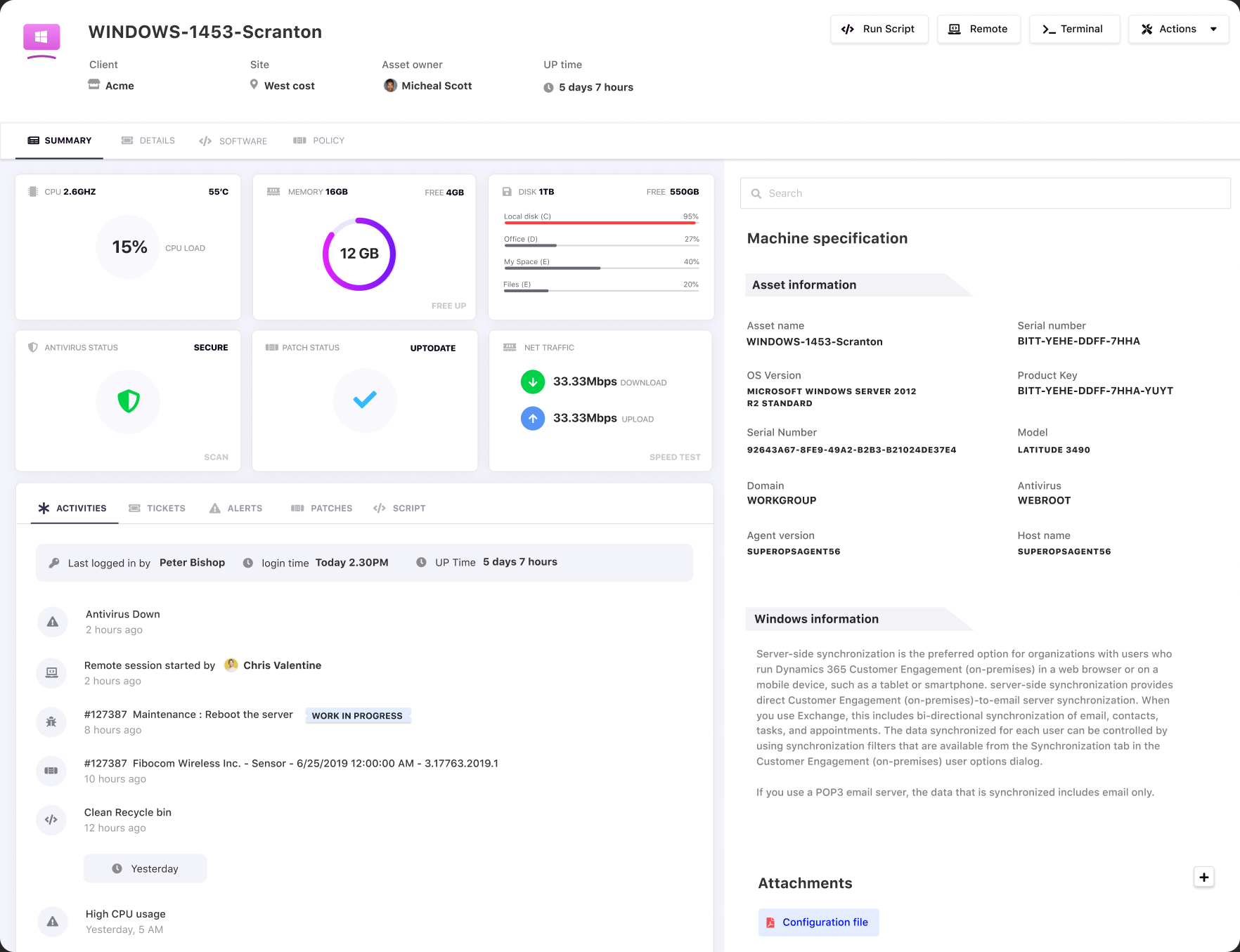 PROJECT MANAGEMENT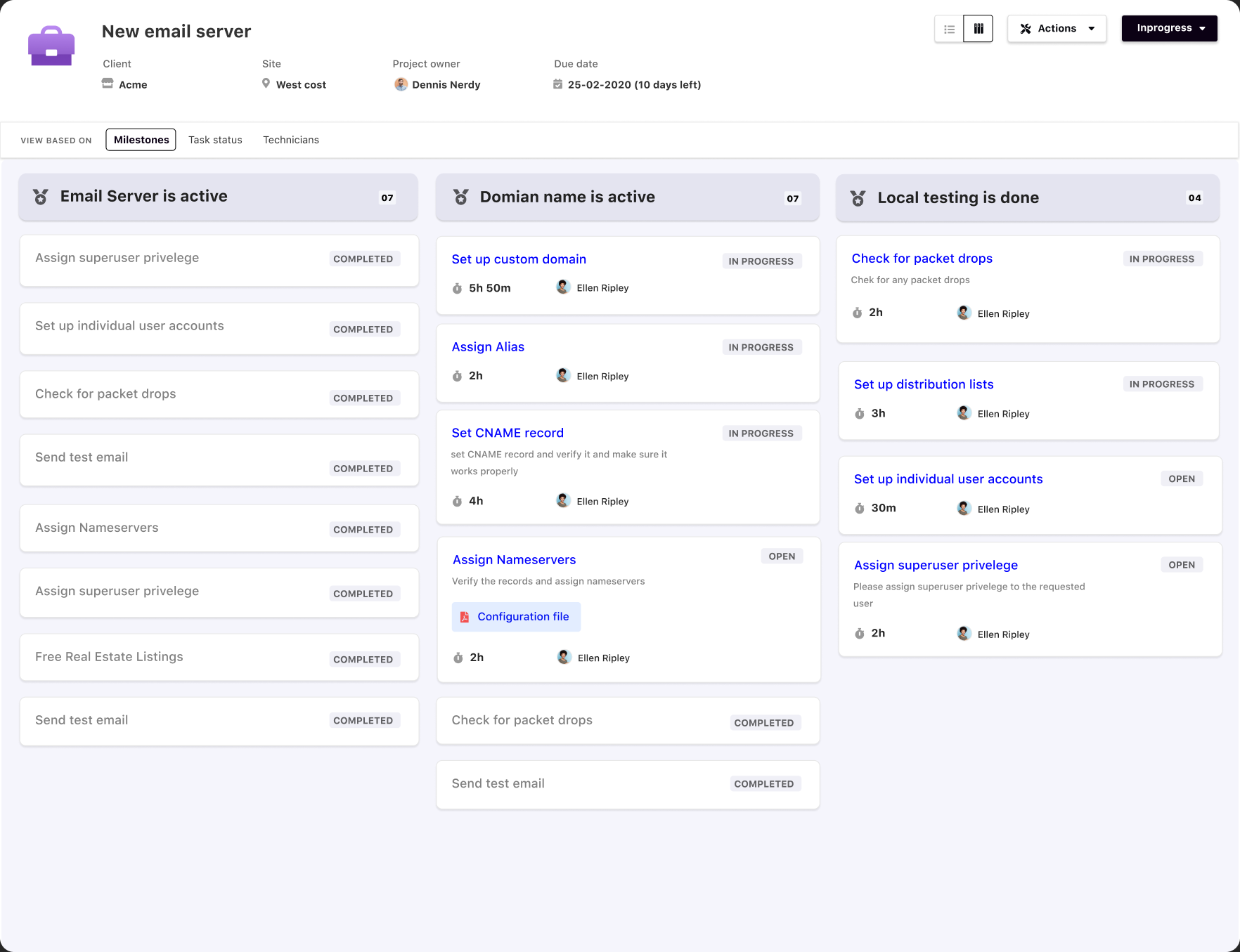 Get more work done with SuperOps.ai
**Modern UI** that helps you get the job done in a few clicks
Intelligent automation that take the monotony out of managed service delivery
Powerful service desk that helps you resolve ticket and incidents proactively
Runbooks help you onboard new technicians faster and standardize the way you work
Kanban view gives you an overview of where tickets, tasks, and projects stand at anytime
Manage and collaborate with clients without the need for an additional CRM tool
Why MSPs choose SuperOps.ai