Looking for an alternative to Kaseya?

You've come to the right place. SuperOps.ai is the modern PSA-RMM platform designed for the modern MSP and powered by intelligent automation.
We don't use our current built-in Project Management tool due to its non-user-friendly nature. SuperOps.ai's project management tool overcomes the complexity of traditional project management tools.
Ron Alden
TechTap Solutions
A step ahead of the rest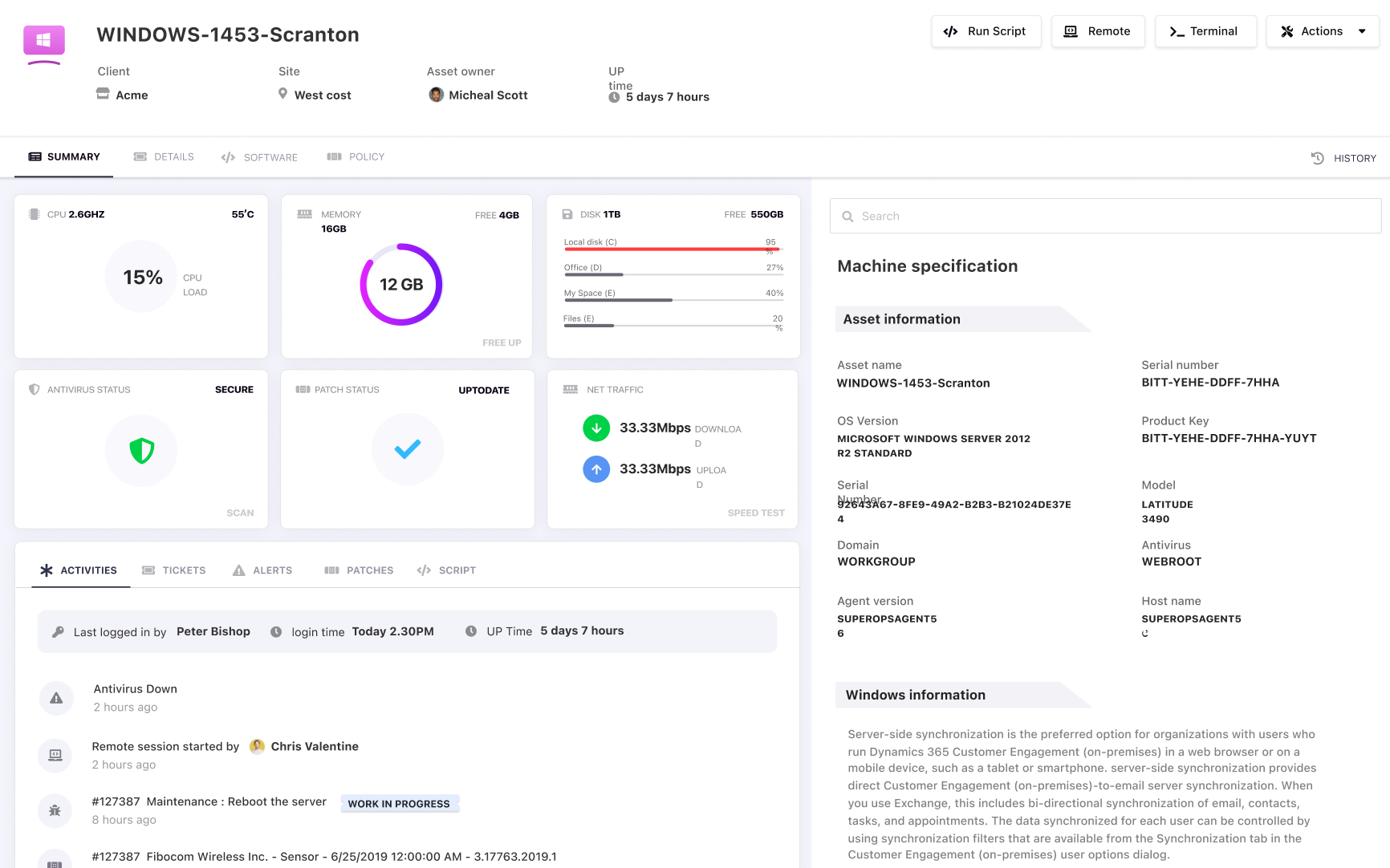 ASSET MANAGEMENT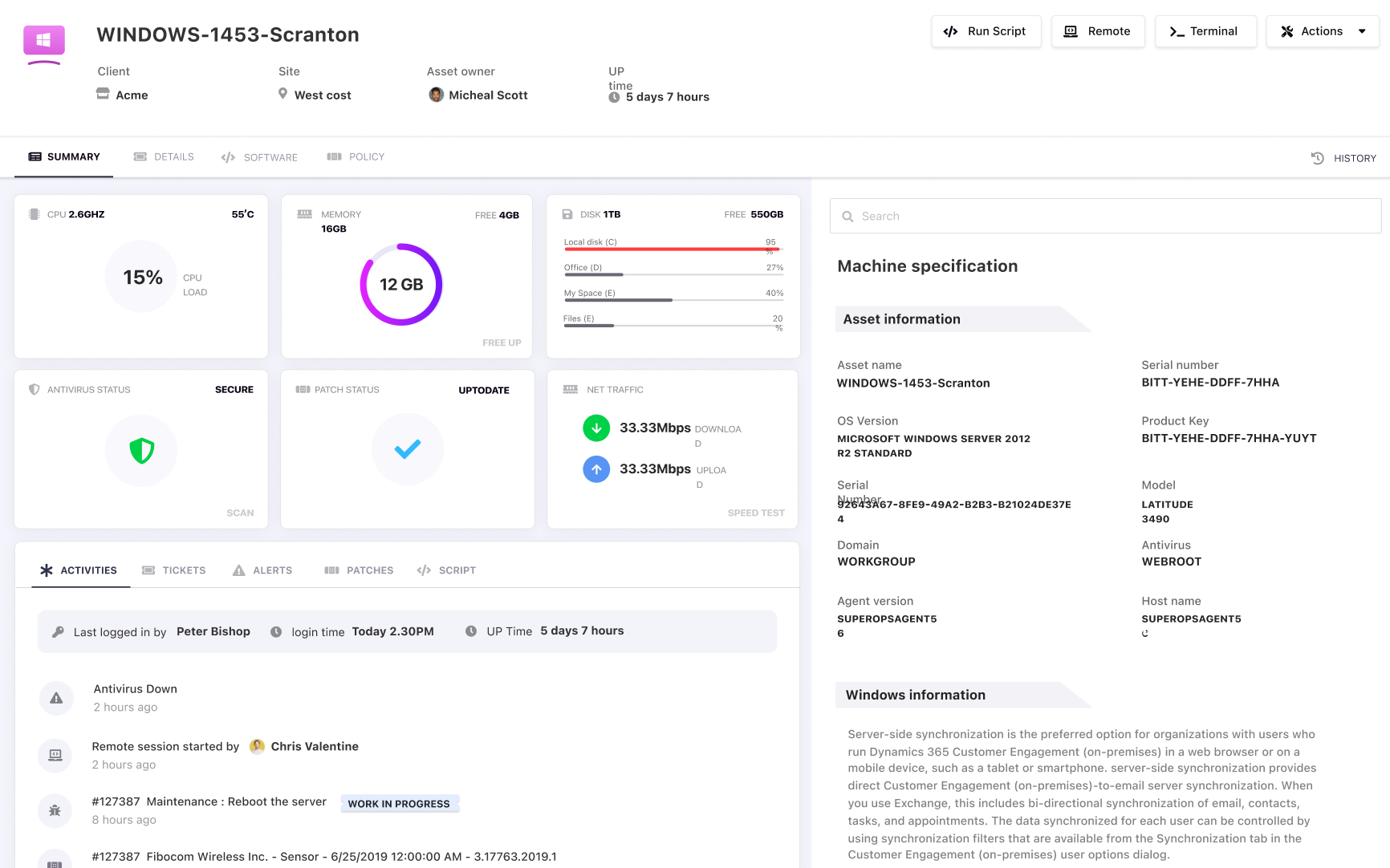 IT DOCUMENTATION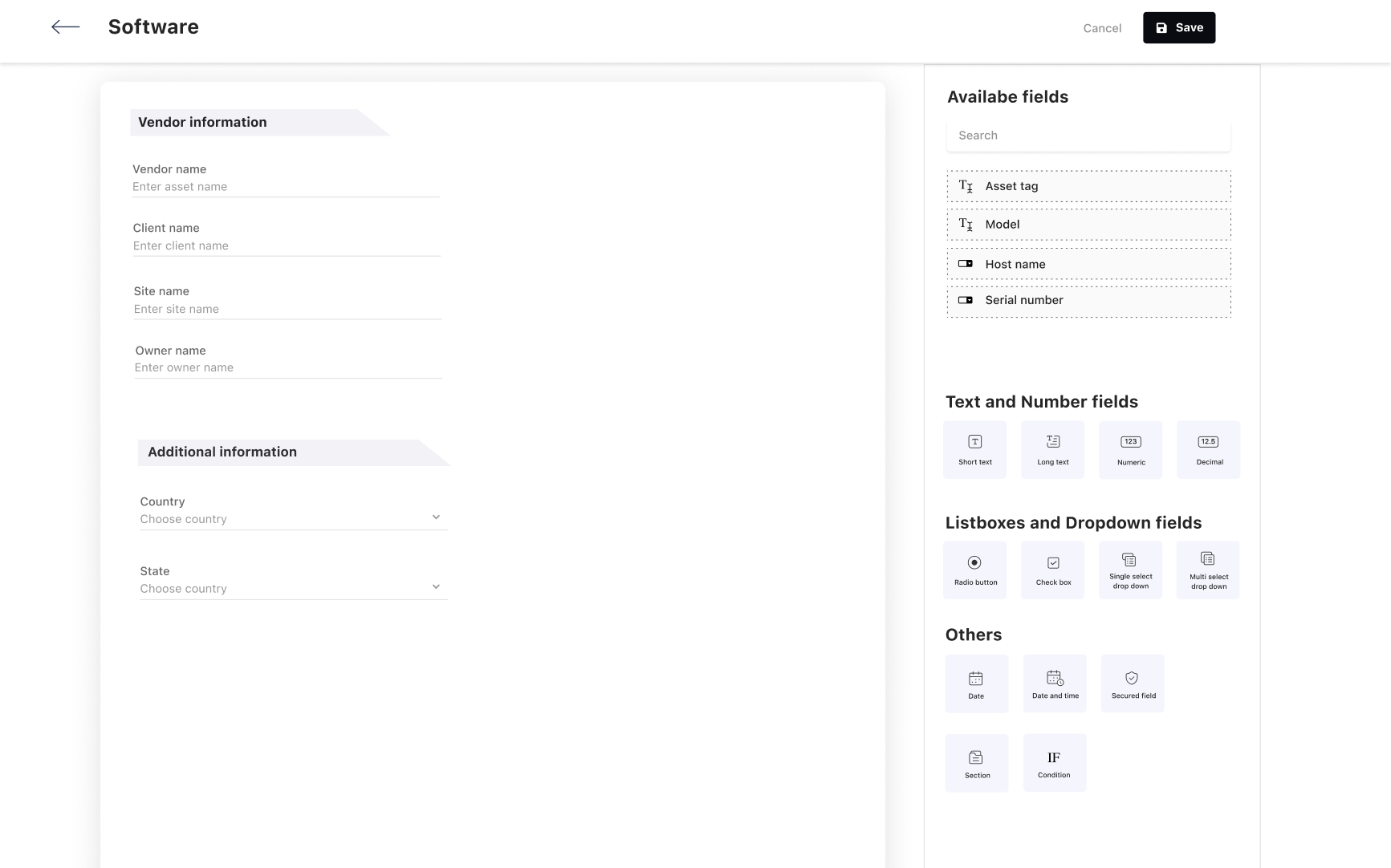 IT support that delivers more than just customer service.

Powered by **intelligent automation** so you can provide IT support at speed

**Conversational UI** that mimics the interface of modern messaging tools

Rich **HTML text editor** that allows you to format your text and attach files

**Runbooks** make it easy to onboard technicians so they know what needs to be done

**Canned responses** help you answer repetitive questions to reduce response time

**Auto-assign** tickets to the right technician or team using automation rules
But hey! there's more. SuperOps.ai isn't just about IT ticketing
A single platform for ITOps, AIOps, RevOps, and ComplianceOps
ITOps
Deliver world-class IT services to businesses of all sizes
AIOps
Intelligent automation and AI to run your business on autopilot
Intelligent ticket routing
ComplianceOps
Everything you need to make sure your clients are compliant
RevOps
Build revenue, business operations, and client relationships