With Kaseya, everything is over the top — features, prices, cyberattacks

And that shouldn't come as a surprise. Software built for the '90s is not equipped to tackle modern cyberattacks or customer needs. You are left to deal with clunky, obsolete, and disjointed tools at the cost of losing your security and your sanity.
I'm not kidding you when I say I've tried every PSA, RMM software out there. But seeing your product makes me so happy. I can't wait for you folks to release it. Fantastic.
Ron A
TechTap Solutions
A step ahead of the rest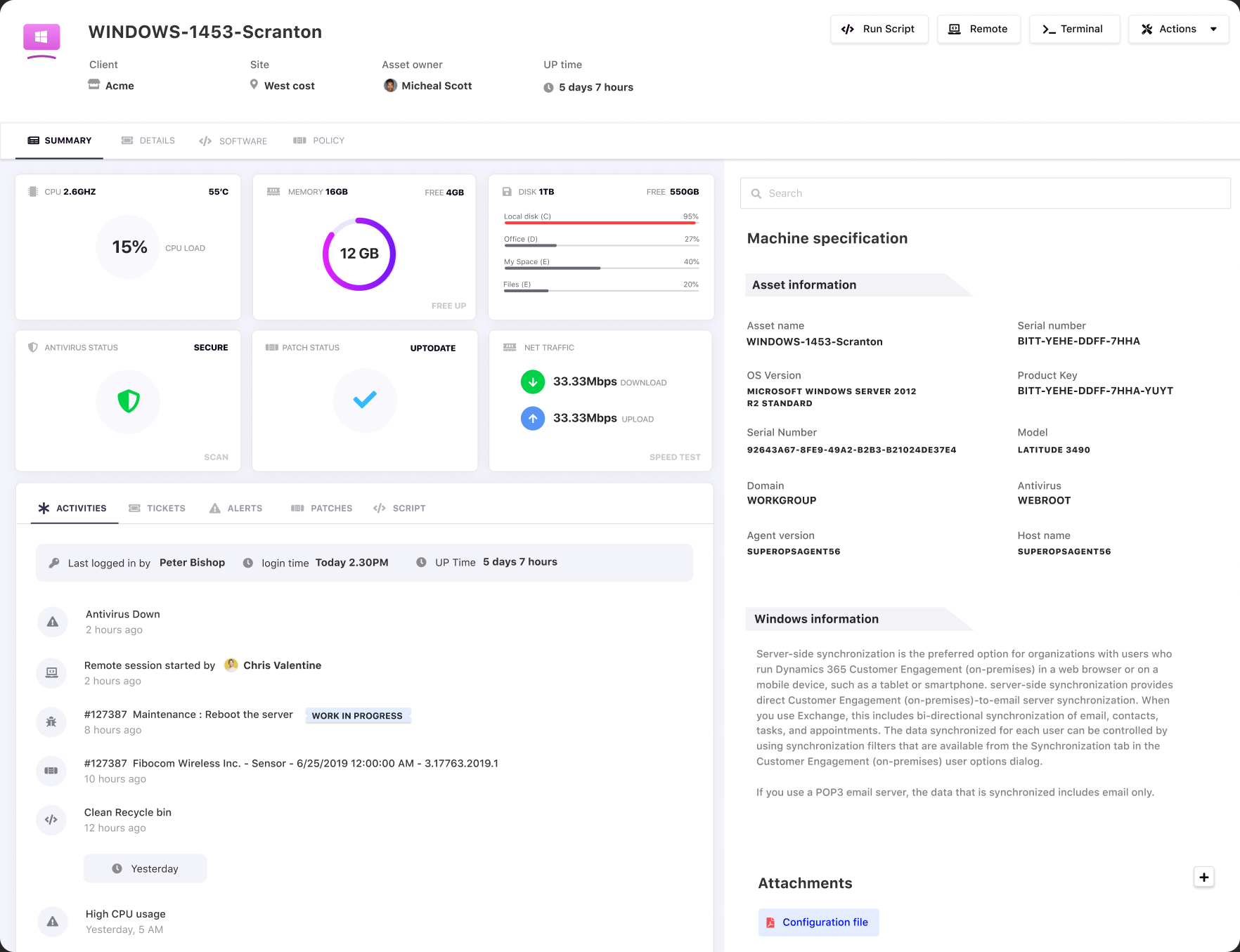 ASSET MANAGEMENT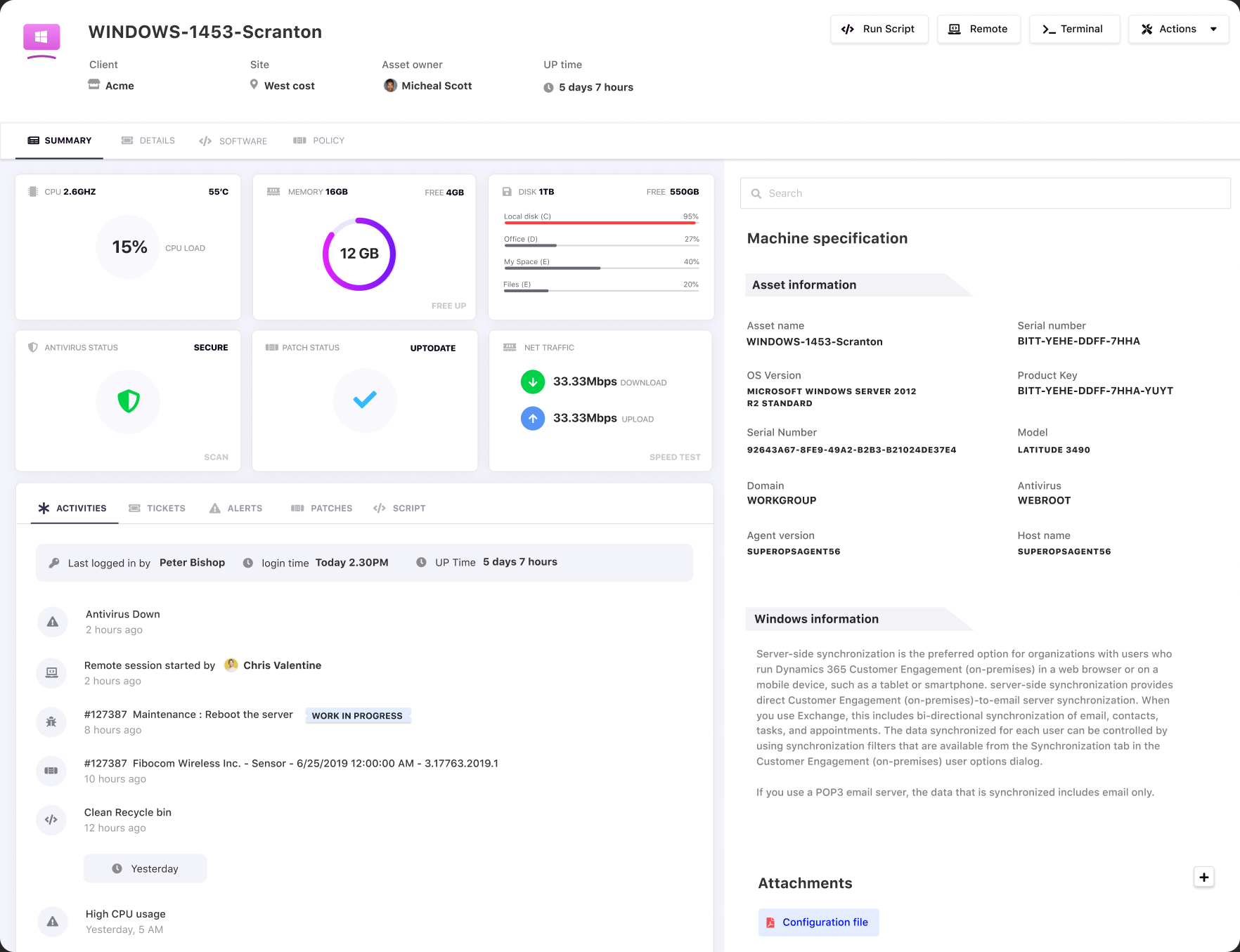 CONVERSATIONAL UI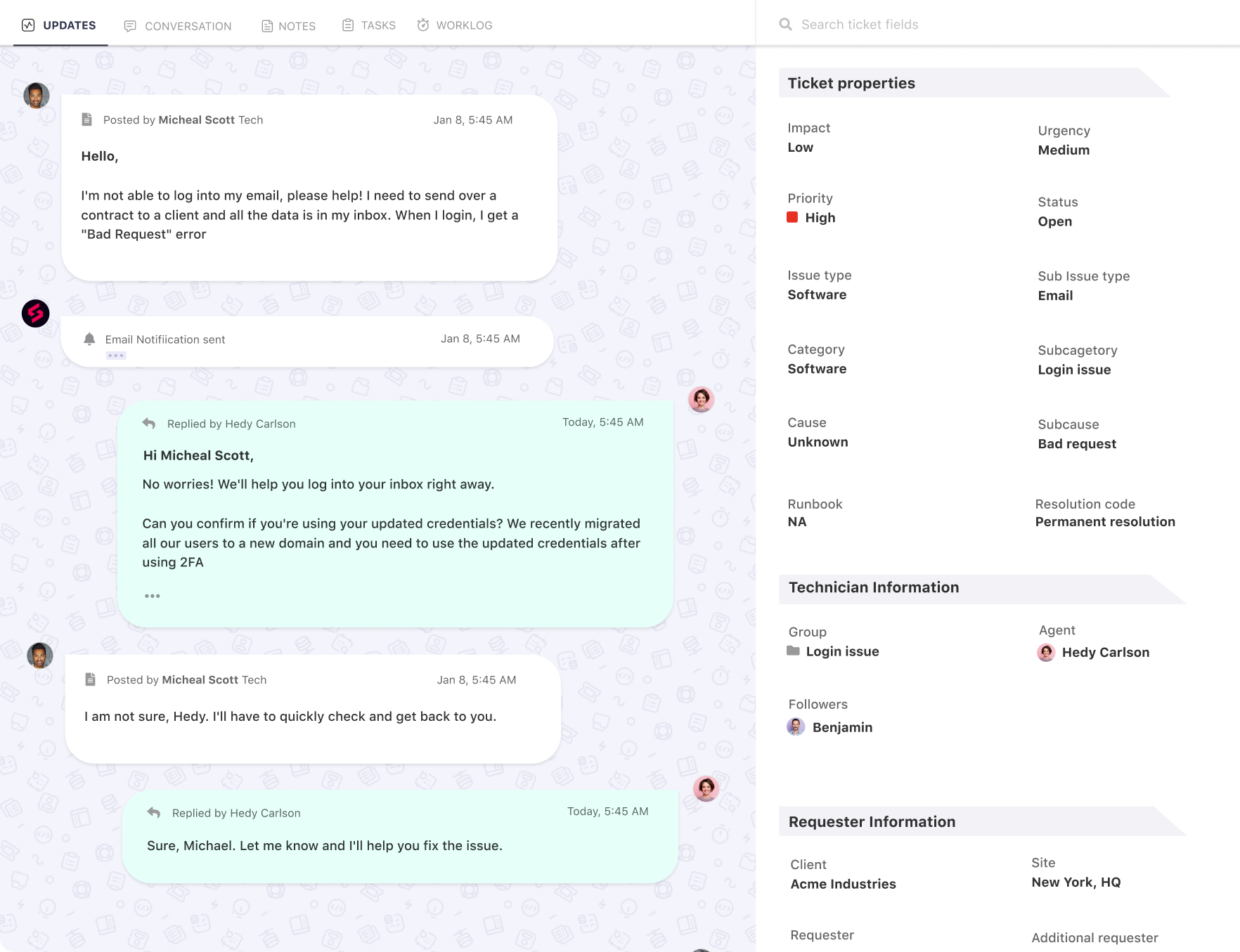 PROJECT MANAGEMENT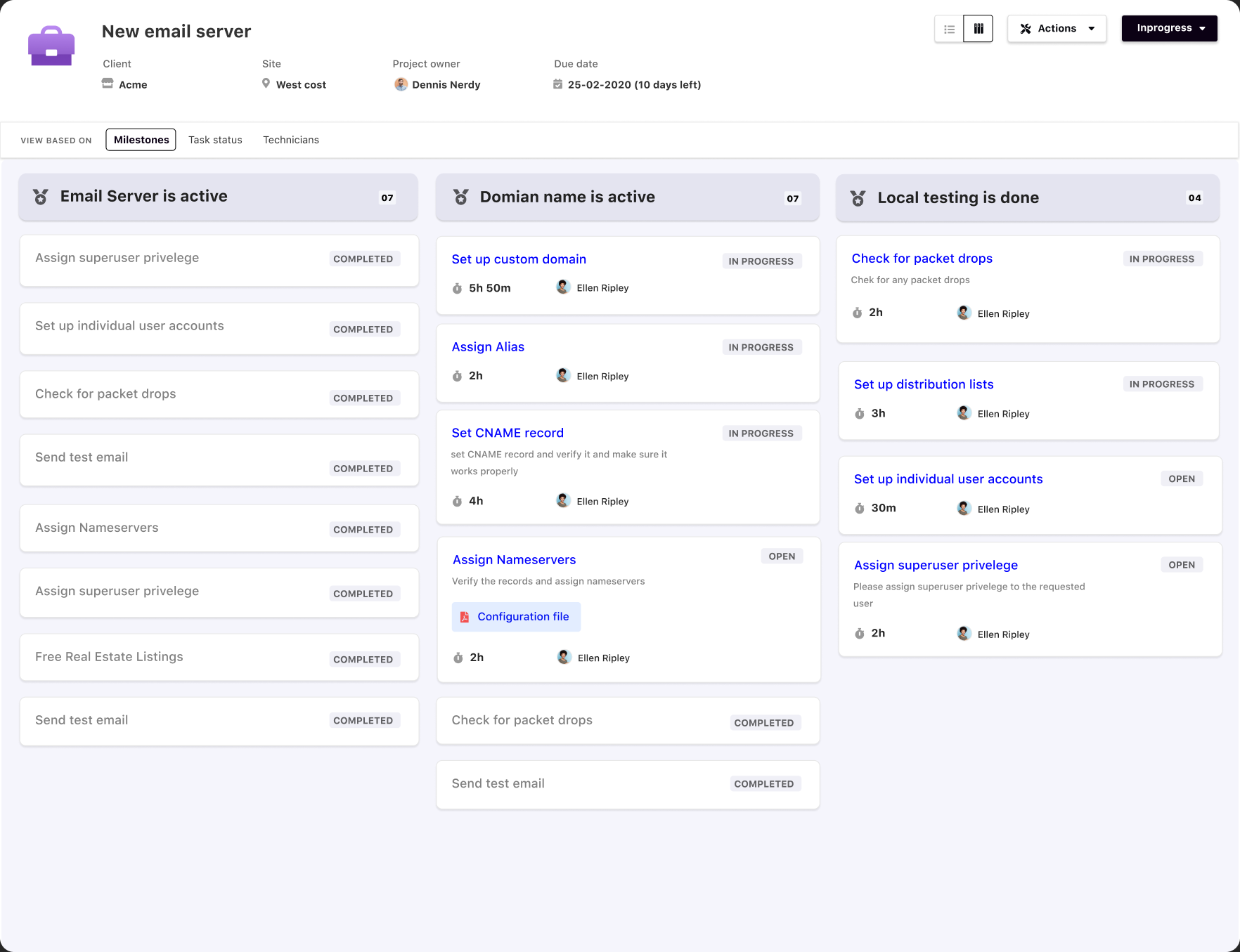 SuperOps.ai is here to change all that.
First, let's address the elephant in the room — software security
We put zero trust into action with a modern approach to security that safeguards critical assets and data and helps you build a more agile MSP business. Features like 2FA, role-based access,
IP whitelisting, authentication using SAML settings, etc., keep your account safe. In addition, you have complete control over how
your instance of SuperOps.ai is used and accessed.

Secure
Our application runs in the most secure environment and is backed by AWS's security.

Review
Our application runs in the most secure environment and is backed by AWS's security.

Promise
We've built security features that back our security promise.
Why take the rocky road 
to PSA?
It's quicker to cross the seven seas than creating a ticket. Your ticket workflows are messy: first, you create a ticket, then a service call, and then a time log. And guess what? It costs a fortune to use the tool. This is what happens when your PSA hasn't seen a
facelift in years. \n\nBut SuperOps.ai's PSA and RMM are unified from the ground up.
It also makes it easy for you to manage projects, clients,
and IT documentation.
Organize
Data is organized and flows seamlessly across all the modules.

Connect
Your team is better connected and are on the same page

Context
You have better context when responding to clients or prospects
We don't believe in fine print; we believe in bold and transparent
At SuperOps.ai, our pricing is transparent — what you see is what you pay for. There are no additional costs for migration, onboarding, or even customer support. You can choose to stay as long as you want without burning a hole in your pocket.
It's time to ditch kludgy 
for a modern UI
Outdated UI quickly becomes overwhelming, information gets buried, and stress is palpable. With SuperOps.ai's modern UI, teams can breathe. Work flows naturally when you're not distracted by a cluttered UI. It's easy to find your way around SuperOps.ai — be it tickets, conversations, assets, IT documents, or contracts.
Why MSPs choose SuperOps.ai